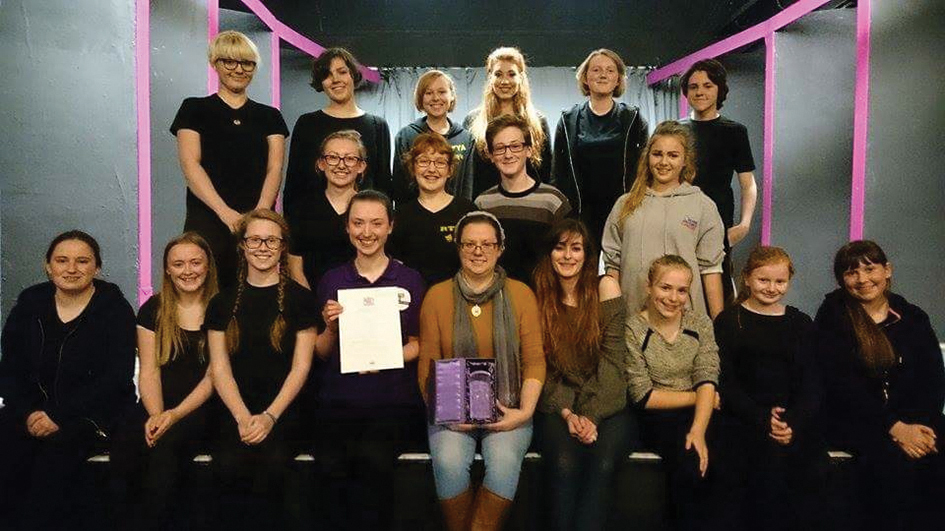 Are you looking for something to fill your time? Somewhere where you can learn new skills and make new friends? A place where you'll be challenged and helped to succeed? Do you have an interest in the theatre?
Join Us
The Royalty Theatre Youth Academy (RTYA) meets at the theatre every week on Thursdays from 6.30pm to 9.30pm.
Young people will work on drama, music and dance, looking at different areas within each subject.
They gain an all-round understanding on the theatre including lighting, sound and set design, and have the opportunity to take part in RTYA productions at the Royalty and occasional outside venues – which recently included Northern Stage as part of the National Theatre Connections 500 Festival.
Fees £8.50 per week or £80 per term.
For more information please contact Corinne Kilvington on 07960 83 84 34.